About the group
Founded in 1966 Fernand Hosri Group is currently headed by Fernand & Eugenie Hosri. It is a group of companies operating in Lebanon, Syria, Jordan, Iraq, Saudi Arabia, Cyprus and France.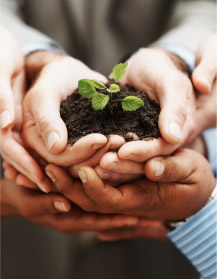 We have grown our business to cover different sectors of the local and international markets and operate in the fields of Security and Telecommunications, Building Automation & Communication, Office Supplies and Equipment, FMGC, Distribution, Publishing and Editing, Insurance, Hotels and Restaurants and Property management. Despite our diversification philosophy we all do the same we sell quality. The recognition of our product quality is universal but our pride is in the quality of our service.
Hosri Group is also proudly represented
in the below organizations:
• Syndicate of Security and Safety professionals in Lebanon (SSSPL)
• Chamber of Commerce Industry and Agriculture of Beirut and Mount Lebanon
• Lebanese-Japanese Cultural and Business Leaders' Association
• Association of Electrical Household Appliances & Electronics Importers in Lebanon
• Beirut Traders Association
• Rassemblement des dirigeants et chefs d'entreprises libanais (RDCL)
• Forum francophone des affaires (FFA)
• Syndicate of stationery traders
• Lebanese insurance brokers syndicate
• Family business institute (LAU)
• Press club
• Press syndicate
Group companies
Hosri Group companies include:

Lebanon
Sacotel sal, Sacotel offshore, Edifah sarl,
Ets. F.A Hosri & F.A.Hosri sal

Outside Lebanon
IMFAH s.c.i & Jorica Hoteliere in France, MESE in Jeddah, and Jorica Traders
Overseas Cyprus.
Contact info
Hosri Bldg. 460 Pasteur street
Gemmayzeh, Beirut, Lebanon

Tel + 961 1 566 999 / 567 999
Fax + 961 1 583 824